SAVING THE PLANETONE LOAD AT A TIME
Bay Area Concrete Recycling
dba Slurry Solutions
At Bay Area Concrete Recycling, dba Slurry Solutions, the unique and patent pending Slurry Separation and Reuse™ Process (SS&R™ Process) provides a unique and cost-effective solution to soil/soup/slurry (slurry) generated in the larger San Francisco Bay Area.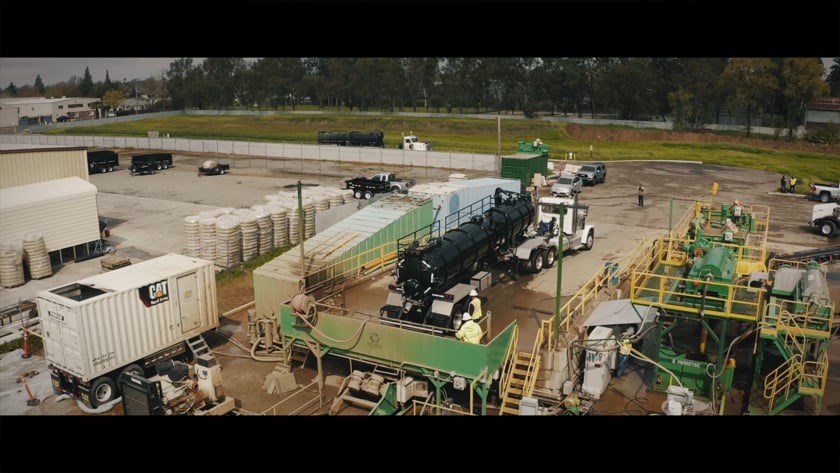 The Slurry Waste Solutions process in detail
What is a slurry!
A slurry is a thin sloppy mud or, in extended use, any fluid mixture of a pulverized solid with a liquid (usually water), often used as a convenient way of handling solids in bulk. (Wikipedia, https://en.wikipedia.org/wiki/Slurry)
Saving the planet
We believe in a cleaner environment for everyone. Our team is dedicated to keep the planet clean of toxic and polluted materials.
Slurry Categories
Typically the slurries received are categorized as follows:
Directional Drill Soil from non-contaminated sites
Hydrovac Slurry from non-contaminated sites
The contaminant-free slurries received at our commercial facilities are typically generated during physical utility location in public right of ways, and directional drilling for placement of underground pipes or utilities or other private property construction; a hydro-vac truck collects the aggregate base and soil materials via high pressure water and vacuum.
The commercial services offered at our locations provide the service to separate the "soils/solids" from the water. The separated aggregates and soils (sand) are available for reuse as construction materials.
The water gets treated to be reused in the process and excess water can be reused in the directional drilling program or excess water is disposed.